BOOST and Signature
A METRONext Moving Forward Plan investment
A Better Walk. A Better Stop. A Better Ride.

METRO's BOOST network includes 17 high-ridership, frequent bus routes. To enhance the customer experience, the METRONext Moving Forward Plan provides for speed, reliability and access improvements to these routes. At or near many stops, this may include:
New or improved sidewalks
Accessibility upgrades
Bus shelters with lighting
Digital real-time bus arrival information
Traffic signal improvements
The highest ridership route is 82 Westheimer. For this route, the plan introduces Westheimer Signature Bus Service which will include infrastructure and service improvements.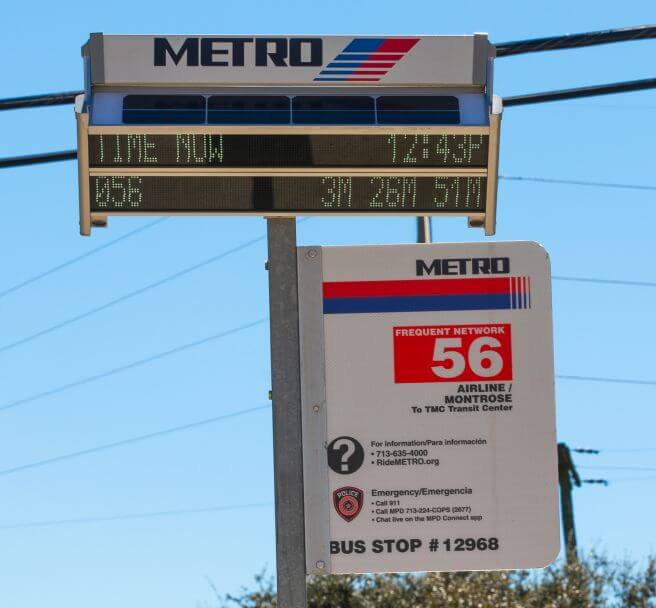 Current BOOST Projects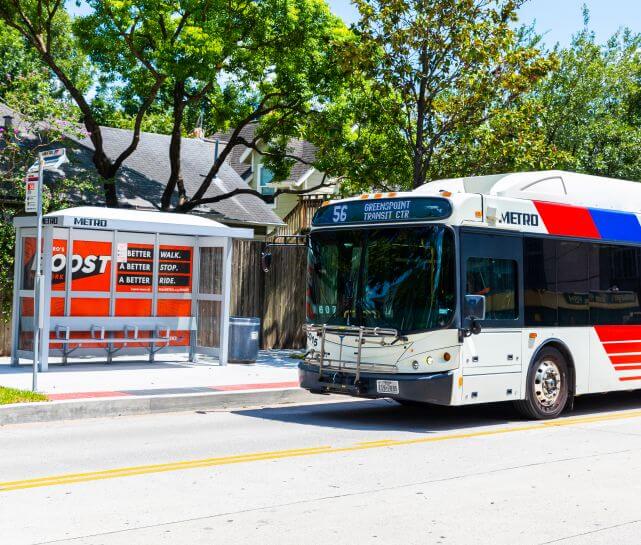 56 Airline / Montrose
Construction is now in progress along a 1.5 mile stretch of Studewood Street between White Oak Drive and Cavalcade Street.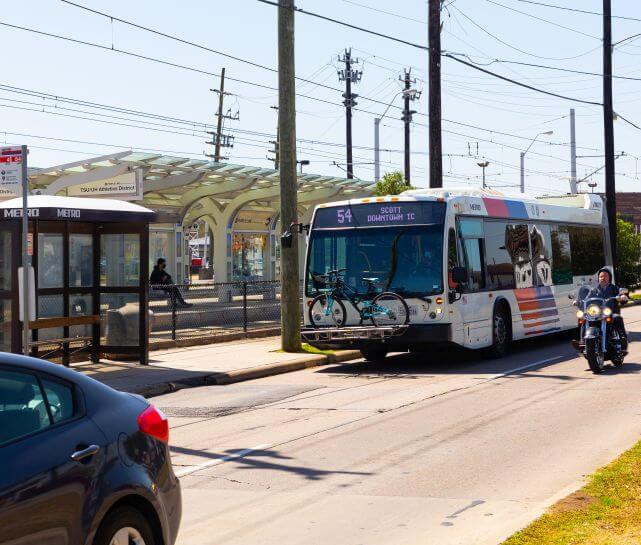 54 Scott
Planning is now in progress along an 11 mile stretch of the route between Downtown Transit Center and MLK Health Center on Swingle Road (north of Almeda-Genoa).