11 mile stretch of the route
Planning is in progress. This project is designed to benefit commuters along the 54 Scott route between Downtown Transit Center and the MLK Health Center north of Almeda-Genoa. Improvements include:
Bus shelters at every stop
Sidewalk improvements and ramps along Scott Street
Pedestrian crossing improvements
Bikeways along McGowen Street and along Mainer Street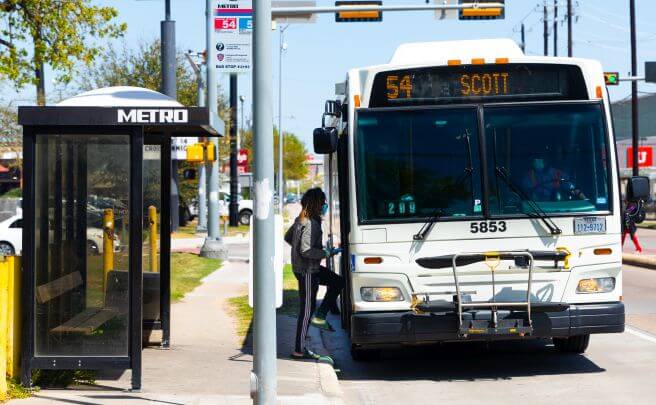 Map
As rollout of the METRONext Moving Forward Plan continues, we'll add items below to keep you informed on progress with the BOOST 54 Scott project.

Questions? Comments?
Suggestions?


On our Public Comments website, choose Construction/Planning Projects > 54 Scott BOOST Improvement Project.