September 2023
METRO's Everyday Heroes: Meet Operator Marc Price

It was a scorching summer day on Houston's southside, and METRO Bus Operator Marc Price was navigating the 360 Peerless route when fate led him to cross paths with METRO passenger Josh Vance. Price noticed the man looked worried and anxious.
"Josh explained that he was on his way to meet his wife to pick up their 5-year-old son from the school bus stop," Price recounted. "They depend on the METRO circulator to get them from their apartment to a designated school bus stop roughly half a mile away."
Price soon learned from his passenger that if the school bus happened to be delayed, it would result in the family missing their METRO bus back home. This presented a significant challenge for Vance, particularly because he suffers from severe leg lymphedema.
Noticing a gap in his schedule and a chance to make a difference, Price took it upon himself to make a compassionate decision. He chose to wait for the school bus to deliver Vance's young son, Justus, ensuring that the family could board his bus and return home swiftly and comfortably. For Vance, it was nothing short of a godsend.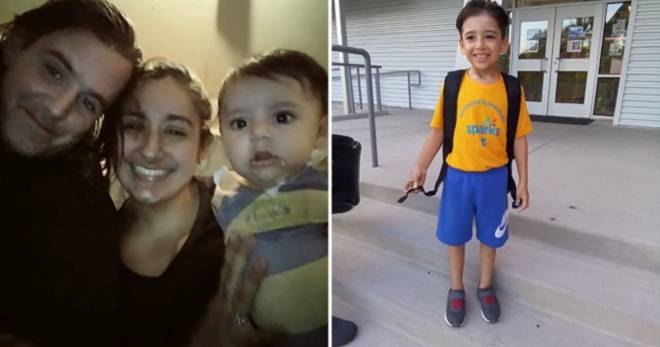 "

You have no idea how much that small act of kindness meant to us that day," said METRO customer Josh Vance.
Vance was so moved by the experience that he took the extra step of emailing METRO to share his heartfelt appreciation. He conveyed his deep gratitude.
Operator Price admitted that Vance's gesture of gratitude caught him by surprise. Nevertheless, he was deeply touched and expressed his sincere appreciation, humbly stating that helping people in need is a fundamental part of his commitment to public service. It is with that sense of purpose he takes the wheel every day.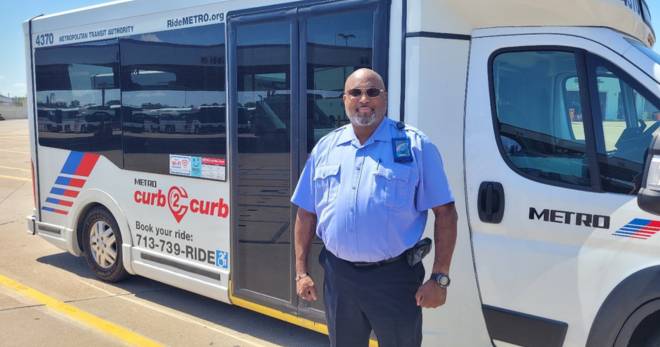 METRO Bus Operator Marc Vance said helping others is just part of the job and his commitment to public service.
Marc Price's heartfelt sentiment extends beyond his own actions to embrace the broader community of bus operators, who, like him, engage in countless acts of compassion that often go unnoticed.
Price's hope is that stories like his will resonate and help shine a spotlight on the great work all METRO operators do – often going above and beyond.
"There are a lot of people in this line of work who perform everyday acts of compassion that often go unnoticed," he said. "I just want people to hear about these stories and know that as public servants, we work diligently to provide safe and affordable transportation, ultimately improving the lives of people in our community."