December 2022
Showcasing Arts in Transit

A public mural is much more than paint on a wall. It's a visual story that tells complex narratives — often expressing a community's history, culture, values, aspirations, and struggles. Renowned Mexican artist Diego Rivera even believed the public mural was the highest form of art because it was accessible to everyone.
December was a big month for METRO's Arts in Transit program, which kicked off with UP Art Studio's "Big Walls, Big Dreams" mural festival. As a festival sponsor and partner, METRO provided spaces at transit facilities as canvasses for artists to install meaningful community art. METRO Urban Designer Brandie Lockett said it's part of the Authority's effort to enhance neighborhoods and the transit experience.
"Underdeveloped and underutilized spaces we pass by daily are potential canvasses," said Lockett. "METRO provides vital transportation services, but we're also invested in quality urban design. It makes communities more vibrant and creates a better public space for our customers."
More than one dozen murals now appear at four transit-oriented sites, including METRO's Burnett Transit Center, a retaining wall along the METRORail Red Line at N. Main Street, on support columns at Fulton Street near Roosevelt Elementary and an outer wall at the Kashmere Bus Operating Facility along the Eastex Freeway.
Lockett says community feedback and involvement are key to the Arts in Transit program. A cooperative approach allows residents and artists to tailor art to the character of each neighborhood, creating murals reminiscent of the communities they are showcased in.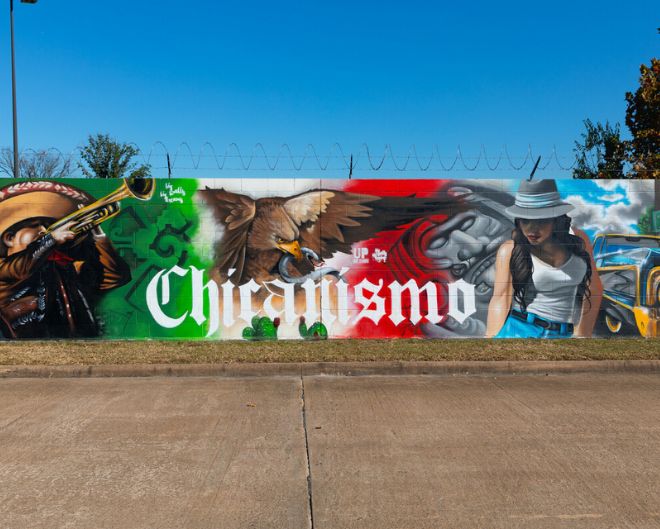 METRO's Arts in Transit program takes a cooperative approach, tailoring art to the character of each neighborhood.
At METRO's Kashmere facility, students from the nearby Kashmere High School created several murals inspired by their mascot and the student body. Ukrainian artist Alex Maksiov's anamorphic painting of a young man playing the guitar along the stairs of the Burnett Transit Center employs a clever use of lines and color that delights the eyes.
Murals will be displayed and maintained for at least one year. And more is to come as the Authority welcomes and showcases additional artists as part of the "Arts in Transit" program. You can learn more about this effort in METRO's The Next Stop podcast.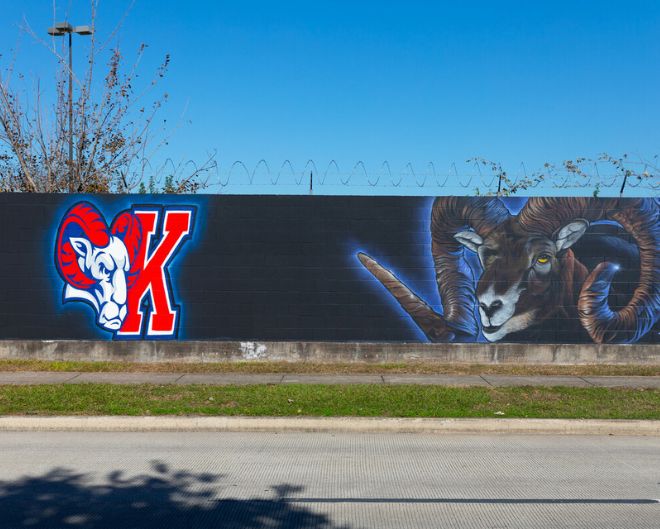 Kashmere High School students created several murals inspired by their mascot and the student body.
Watch Video: Alex Maksiov discusses his work at the Burnett Transit Center.