August 2023
METRORapid Gets the Green Light to Transform Transportation in Gulfton

In a move set to transform transportation in the Gulfton community, Houston METRO's Board of Directors recently passed a resolution approving a preferred route for a planned METRORapid extension. METRO said it carefully considered the community's needs and the project's potential benefits.
The METRORapid Gulfton Corridor project will provide fast, reliable transportation — similar to METRORail — to the greater Gulfton community. The line, which will operate along major thoroughfares, will connect residents to key destinations such as shopping centers, schools, and medical facilities.
METRO Senior Public Engagement Representative Wilfredo Santamaria said the service is a much-needed transit option for the area.
According to Santamaria, the Gulfton Corridor project aims to improve access and mobility in the high-ridership community. The service will feature dedicated bus lanes and traffic signal priority, offering faster, convenient connections to the rest of the METRO network. It will also directly connect residents to Uptown.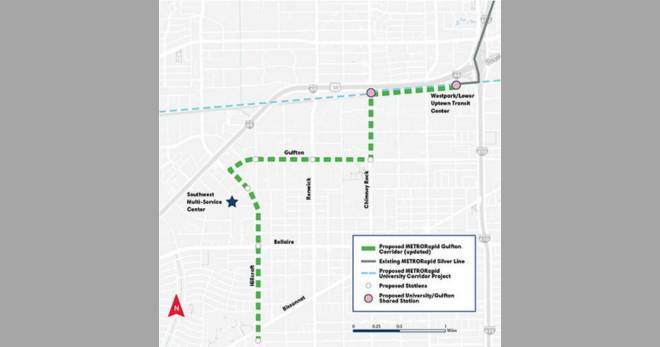 Preferred Route: METRORapid buses will travel from the Westpark/Lower Uptown Transit Center along Westpark, and head west before turning south at Chimney Rock.
Community input played a crucial role in shaping the approved route. METRO worked closely with residents and civic leaders to develop and successfully launch the Gulfton Circulator in 2021. Following its success, METRO initiated the METRORapid Gulfton public engagement program. Designed to maximize public involvement, team members often meet residents where they are — at parks, festivals, on METRO buses, and community centers. Engaging with civic leaders is also an essential aspect of the process.
Santamaria added that safety and environmental sustainability are key priorities because they are some of the community's biggest concerns. Gulfton is a known "heat island." With little greenspace and a lot of concrete, it is one of the region's warmest neighborhoods, a fact confirmed by a 2020 federal heat mapping study. Santamaria said the Gulfton Corridor project aims to play a role in changing this.
"Gulfton leaders are working on some truly inspiring and unique projects to improve quality of life, including the Greener Gulfton Plan, Burnett Bayland and Bayland Parks Master Plans, Gulfton Civic Core Re-design, and the Connect South Apartments, to name a few," he said. "The METRORapid Gulfton project has the potential to catalyze these projects, so we've been actively seeking, gathering, and responding to feedback from residents to create something that genuinely benefits them and the future generations who will live here."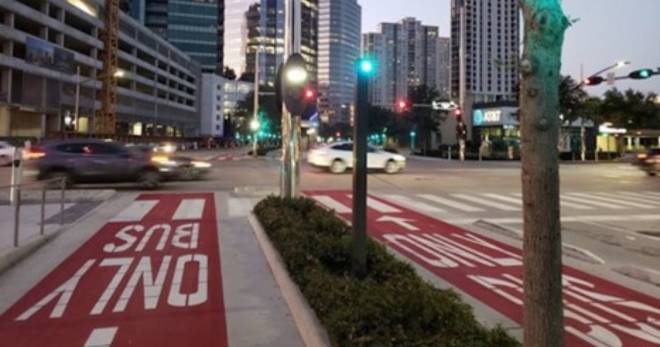 Improved Accessibility: The route offers direct access to Uptown Houston and the greater METRO network.