April 28, 2022 No. 27
No Case is Too Small: MPD Returns Lost Wallet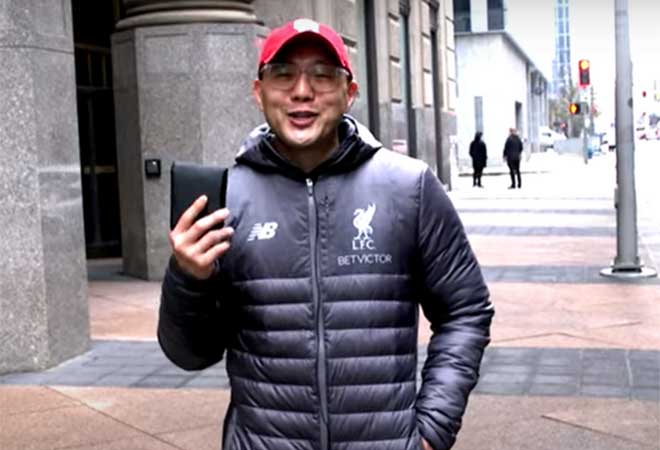 METRORail passenger Daniel Lee says his day took an unsettling turn on March 3 when he realized he had lost his wallet during his morning commute. Then came a series of events he never expected.
Two women found the wallet within a block of the METRORail Red Line and immediately turned it over to MPD officers on duty downtown.
"It was just pure luck that the wrong person didn't find it," said MPD officer Dell Vanderas.
MPD investigators took it from there, using a special system that can find phone numbers and other information.

"I really was so thankful that they went the extra mile," said Lee. "They tried to go to what they thought was my address and, you know, they put a lot of effort in trying to get it back to me. They called me and we set it up and 15 minutes later I had my wallet. I would have had to replace my cards. All the cash was there. I had little knick-knacks that you can't even replace so, you know, everything was accounted for."
Lee is grateful MPD officers treat all cases as if their own family members are involved.
"This is just one of the little things that we would do for the public," said MPD Investigator Robert Smith.
Lee gave METRO a shout out on social media and promised to pay it forward.
"You can be sure that the next time I find an important lost item like keys, phone, wallet, etc. that I'll uphold the good standards of this community and do my part to get them back to their owner. Thanks for spreading the love, Houston!"
Watch Video: Thanks to MPD and two honest citizens, Daniel Lee gets his wallet back — complete with all his cash, cards, and IDs!